Space
A SPACE FULL OF ART AND LIFE LACS Conde d'Óbidos is your creative cluster near the river, in Lisbon. A space where business creation and cultural and artistic consumption are encouraged. With calming colours and beautiful views of the city, it sure is the space to inspire a productive workday.
About Lisbon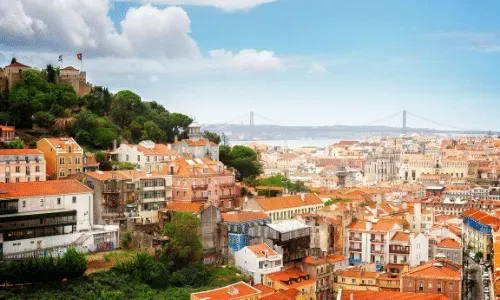 Lisbon, Portugal - the beautiful city at the edge of the Atlantic Ocean - is the perfect destination for digital nomads. With its historical architecture, stunning scenery and vibrant culture, it has something to offer everyone. For digital nomads, Lisbon provides endless opportunities to explore and discover. From the winding streets of its old town to the stunning sunsets of the Tagus river, ...
Read more about Lisbon here.
From €120/month