Space
FactsCoworking has over a decade of experience, a team to help you feel home and fulfilling all your needs! Excellent location, Professional Offices but also a relaxed vibe feeling all around the place and community.
Neighborhood
Excellent location with restaurants and markets. You may take a walk in gardens nearby.
Accessibility
Metro Station Casa da Música less than 5min walk.
About Porto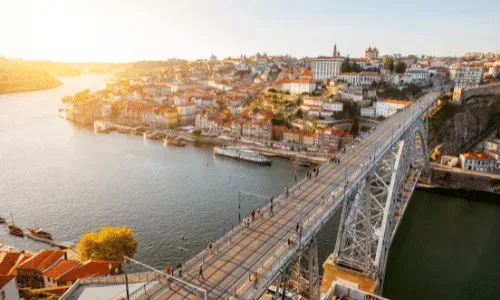 Porto is a city in the north of Portugal steeped in history, culture, and stunning landscapes. It offers a unique digital nomad experience, and is a great place to explore the country and live an inspiring lifestyle. Digital nomads love Porto for its diversity. The stunning coastline is featured in the Douro River and provides great swimming spots and watersport activities. Meanwhile, the city ...
Read more about Porto here.
From €100/month