From working on a 9 to 5, to coworking with the people and places we wanted, the rise of people looking for the digital nomad experience is just accelerating. Checkout how our journey takes place.
---
Becoming a Digital Nomad it's not about the destination. It's about the experience.
The  adventure of discovery of the world starts through places and people that we never thought they would meet. The discovery takes place within us,  re-evaluating what we truly are and who they  we to be in the world.
From beaches to mountains, to cities and villages, we attempt, on every visit, to see the world and ourselves differently. This happens until the story repeats itself again and again, until — some — find their way back home, taking all the learnings from the digital nomad experience some others attempt to live it forever.
How does our journey look like? Let's break it down.
Becoming a digital nomad is not the end goal. It is who we become through the journey of experiencing it. These steps are not a guideline or a must-go-through-process, but an example of many people who live in cities, that attempt to move towards a better place in their life. Some of us became digital nomads. Some did not. And here is a journey of the ones that embarked in the digital nomad experience.
Step 1: Awareness of the system's trap
We all had our 9 to 5, a home, job, and relationships with friends and family. Drinks on Friday. Meeting mom on Sunday. The traffic jam on Mondays, and while waiting the red light to turn to green, we think about the drinks the coming Friday. 
Many of us had dreams and ambitions. Some wanted to be the next CEO of a large corporation, a fancy apartment, Instagram likes, and the biceps of that guy in the gym. Or just as simple to be accepted as part of that social group we thought they liked. Or maybe we saw that chase towards succeed and made us question why are we not chasing it. We wanted all that, and possibly more. Our egos loved the idea of it. 
It's a trap.
And we fell for it. In the process, some burned out or got depressed. Or both. Perhaps we took more than they can handle, or did meaningless work and felt nihilistic. As they moved to the top or drove without direction, we saw the resemblance of emptiness in our dreams.
At that point, some of us felt lost and ungrounded on where to go. Then they start seeing others on social media, friends, or other influencers being "free" traveling around the world, like millionaires but having nothing, they thought they could also have that life. Some others heard about the digital nomad myth. Doesn't matter how we found out about it, it was something that could bring us a spark of joy. They thought, "how can we start that?
 💡 Being aware is the first stage of any journey. Be aware of your current situation, asking yourself if that is what you want for your life. Whatever you find out through an honest answer, take some responsibility to change it, regardless if the answer is to have a digital nomad experience or not.
Step 2: Consider what and who we want to be.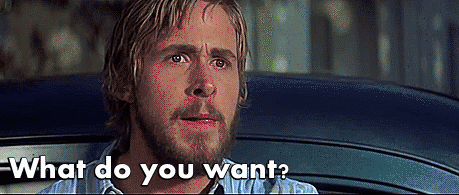 Reflecting on how to make our current reality the past, and transform it to a new one, its a difficult stage. There are many deep roots in the places we live in. It takes courage to give it away as the past merges with the future. Family, friends, jobs, islands, adventures with laptops, and smoothie bowls at the beach, all come together in a big mash-up. It's a big puzzle to figure out.
Besides what's going on in our daily lives, we see the in social media & google searches how to become a digital nomad or work remotely from Bali. Options are endless. 
Courses and coaching programs seem like an option.  Nomads claim that trading crypto is the way to go. Others to start a travel blog. Then we see a fit guy on the beach flexing his guns while pitching his fat loss courses. Or others are software engineers and developers. Others say that you need "multiple income streams".
Looking outward was the wrong way to do it.
But they don't know that, as that is fine. After trying a couple of cryptos or marketing funnel courses, they saw that the digital nomads that become truly successful are the ones that have two things:
We understood what they are good at.

They attempted to become the best with what they have.
They then with full awareness (awareness is the start of every journey)  their strengths and start to learn how to use them to become independent professionals. If they were at marketing, they helped other companies with it. Do they like writing? They explore copywriting.  Did they have a weird passion? Then they made it a project.
It can take a form of a startup, like Nomad Cowork, or as a freelancer in the areas that you are good at. And guess what? They failed, sometimes hard, but sometimes not so. By doing this, we found a new aim of what to that needs to be refined every time you get up.>
💡 Where you start, and where you think you will go, can be very different from where you will end up. Being flexible, open to change, and always improving yourself in what you believe is correct, is what will help you move in the right direction. Never think that you have THE way to go.  There is always something in what you are doing that is not the right thing for your journey. Watch out for those lies.
💡 By knowing what you can do with your skills, you can start creating your plan for working remotely to get a digital nomad experience, starting with what you can do. This far is more important than wanting to work from the beach because the location does not really matter, what matters the most is what you are and what you want to become. Everything else will flow from there.
Step 3: Move with strong intent towards the digital nomad experience.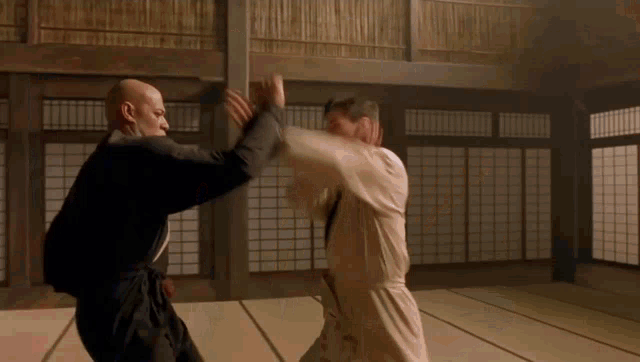 When we know what we want to become. It's the time to taste and work towards the nomad experience. Options trimmed down. We found that the crypto scheme was a scam, and we did not care about showing our six-pack as an influencer. We know what we are good at and what we can bring to the world. Now it's time to move forward.
We did not need to be full-stack developers to start searching for what a digital nomad life could be if we are still in a city. We had some options:
We took some work holidays to build our skills somewhere outside their island, city, or country. Like the Canary Islands in Spain

Started by taking our post-covid remote working policies to the max. to travel and cowork remotely in a coworking space from Tenerife and started our projects.

Some remote worked from our parent's homes if they are ex-pat and went to a coworking space to change the family vibe.

Some did a combination of the above.
We went to a new place to get the taste of new people and ideas.  Which is one the main gain of being a digital nomad.
The more radical ones went all in and sold their homes to get some cash to sustain their travels and go nomad night off the bat. Although for me, this is not a digital nomad, it's just a dude or girl traveling with extra cash without a job.
But some decided to stay in and take it slow to learn a new skill or capitalize on the skills at home. Either copywriting, designing coding, or coaching of *insert anything*, just start. Then a slow but sustainable transition from that 9 to 5 to an independent started to become that self-reliant digital nomad version of ourselves.
There is no right or wrong here. No matter what approach we take, having a clear aim of what we want, will provide clarity to the next destination in the digital nomad journey.
 💡 Although it is not "mandatory" I believe with strong conviction that you need to work on your projects or at least educate yourself while you are remote working if you are working for another company. The goal of the digital nomad experience is to become independent of "the system" and for that, you need to work for it. You need to become a self-made entrepreneur by creating valuable products and services for the world. Debate me, if you think otherwise.
Step 4: Live the Nomad Cowork Experience, but don't buy the li(f)estyle.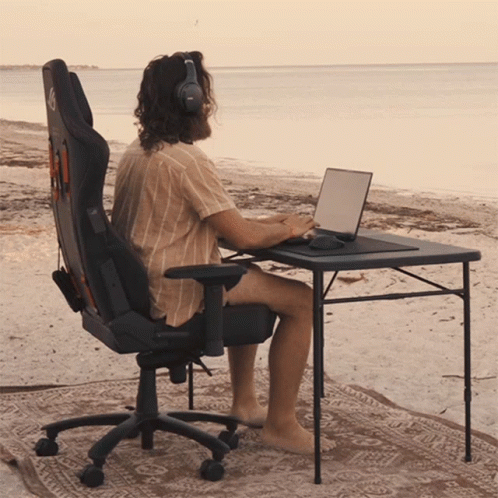 The Digital Nomad Experience is now at full steam. They enjoy every sunset in a warm beach or a new great conversation with a hippie in dreadlocks. Now we are good at what they do, have a business, have met hundreds of new people on more than one continent. The newly born digital nomad has grown up. Values evolved and now, we became a different person in due to all the cultures, and events they encountered.
If we go all in, we will repeat it over and over again. Which is great in the short term. Another breathtaking sunset. Another blue sky with white sand beaches. Another good connection that we can now only see on Instagram. A welcome party. A goodbye party. An adventure that triggers high levels of dopamine. The truth: dopamine does not last forever. And we need more of it to stay happy. Then it's not too good. This is the dead end of the Digital Nomad Lifestyle.
-----
Some of us do it for months, others for years. But there is a point that we look back and question if we can continue further, to see if that next place gives us that strike of happiness again.
As the taste of that questionable street food in Puerto de la Cruz (Tenerife) leaves, and as the last Lagos (Portugal) waves dissipate in the shore, these connections, and adventures come and go, leaving us without a place to be. A feeling of emptiness and "ungroundedness" and "nonbelongingness" returns.
They tend to find out that there are aspects of us as humans that are still rooted in us. What we truly want to be is to create something that will help people and this world become better. Some of us are trying to do that, to keep the meaning of life alive in what we do.
As we get older, we start to value our roots and perhaps think of a place to settle because thinking of carrying that 15 littler backpack does not sound as good anymore. A new journey of looking for a home starts again. Home is the maybe one of the dozen destinations they visited. Or maybe it's where the journey started. Let the Digital Nomad Experience tell you.
💡 Does not matter how much  time do you need, either 1 month or a 10-year digital nomad experience, know that going from place to place will drain your energy. It is the case for most humanity, as we are not wired to live this way. Find a stable community that you love. Know your butcher and the lady you buy vegetables from. Learn the language and finally be where you wanted to be. And for the first time try to belong somewhere.

Would you like a digital nomad experience? Remote work from Tenerife as a digital nomad now!